Conservatory Roofing systems – the perfect way to start enjoying your home again.
Currently, the majority of the country find themselves at home, feverishly taking notes on the parts of their home that they want to change.
As we move towards the lighter, warmer months, you may find yourself sat in your conservatory unable to fully enjoy your surroundings.
Sound familiar?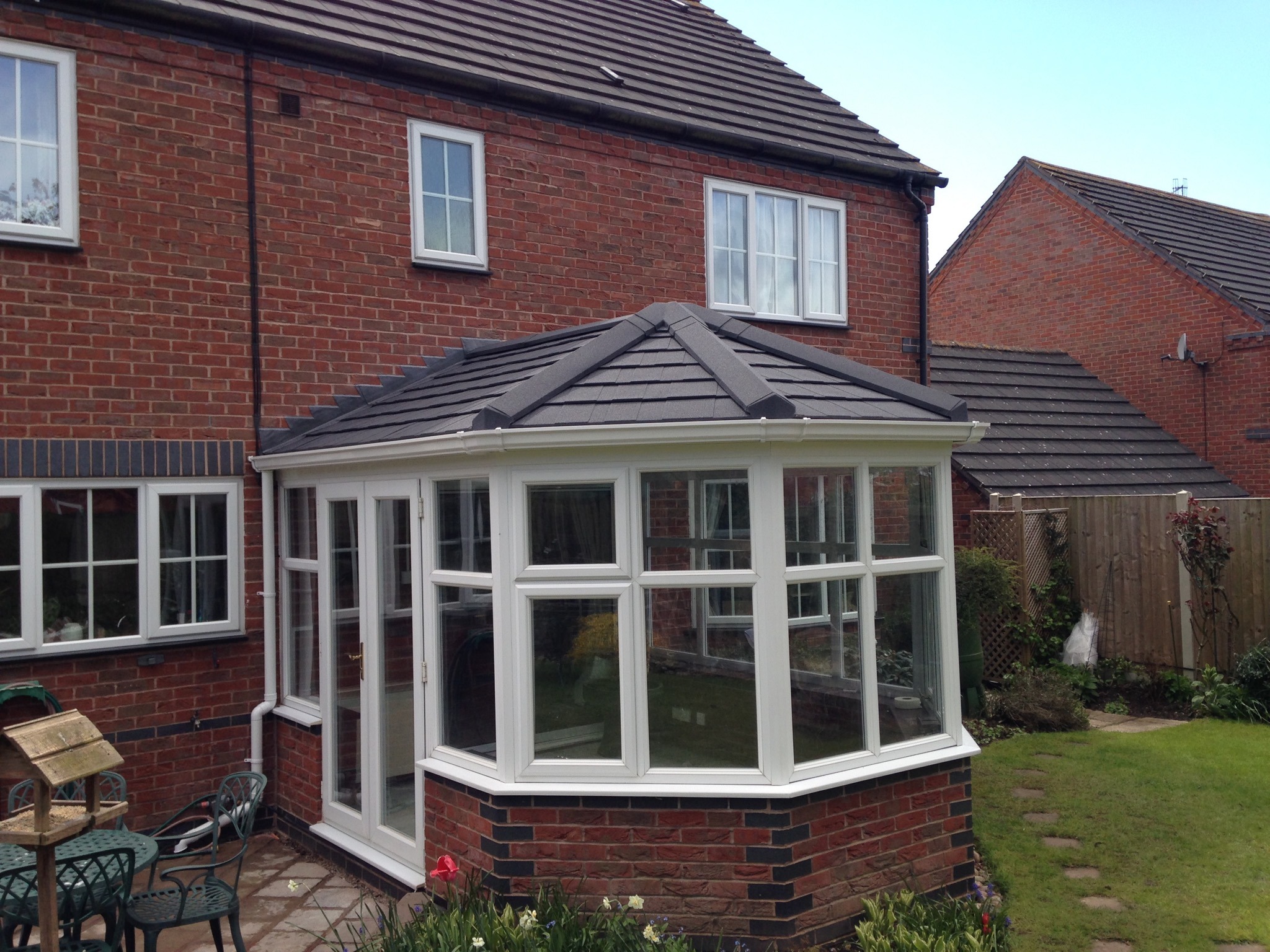 Examples of work that the team at Evesham Glass have completed.
Firstly, your conservatory is supposed to be a place to sit and relax while enjoying the nature around you. However, the truth is that many of us end up using them as a storage room. Why? Simply because they aren't built for their purpose.
Many conservatory owners find that their biggest issue is that the rooms aren't liveable. For example, you may find that your conservatory is too cold in the winter, and too hot in the summer.  As a rule, the reason for that is the roof.
Potentially you're considering not only an upgrade to the roof, but also a brand. Adding a new conservatory roofing system can transform your space into an area that you want to be in and can be in, 24/7 – 365 days of the year.
Evesham Glass and Glazing proudly work with two brands to help create the perfect solution for you – Guardian Warm Roofs and Ultraroof.
Benefits of a new Conservatory roof:
Creates a liveable space all year round meaning that you get a valuable part of your home back.
Changing from a glass or polycarbonate roof to a solid roofing system allows for a potential reduction in energy bills.
Modernising your home with a choice of tiles or slate to compliment your home
The flexibility of a wide range of glazing options allows you to create a space exactly as you'd like, filling your home with light.
Improved insulations mean that a new conservatory roof traps warm air for when it is needed and prevents the room overheating in the warmer months.
Swift build so that you're ready to enjoy the changing seasons.
An affordable way to transform your home.
Energy-efficient.
A Guardian Warm Roofs or UltraRoof could be exactly what your home is missing.
By getting in touch with the team at Evesham Glass & Glazing today, we can help you start enjoying your home again.