Home improvements in Evesham
Welcome to our first blog of 2021! Evesham Glass and Glazing specialise in home improvements in Evesham and surrounding areas.
To kick-start the year we thought we'd share 5 ideas on how to make some small home improvements that will make a big difference to your home.
Many homeowners are considering home improvements this year due to the uncertainty surrounding COVID and the knock-on effect of spending more time at home because of lockdown restrictions. Due to lockdown; noticing things that would benefit from being improved seems a common theme!
However the good news is improving your home is a safe investment and property valuations are at an all time high,
Ways to improve your home 
Replace your old front door for a new composite version
A new door is an inexpensive way of changing the appearance of your home, not only that but the work can be completed within a day!
We proudly partner with Endurance Doors who offer a vast range of styles, colours and hardware options. For a small investment you can make the entrance to your home very welcoming!
Not only are Endurance doors stylish but also safe and secure.
Click here https://bmapprocaldoorportalretail.azurewebsites.net to build your dream door and contact us for a quote
Install new windows
If your existing windows let in a draft, aren't lockable or are misty with condensation it may be time to replace them.
Whether you are looking for upvc, aluminium or timber, we can help you choose the right window for your home.
Visit our window styles page for more information on styles and options  https://www.eveshamglass.co.uk/double-glazed-windows/window-styles-from-evesham-glass/
Replace or install a new conservatory
Freezing cold conservatory in the winter?  Too hot in the summer?  You may benefit from a replacement roof or a new conservatory.
Evesham Glass and Glazing is a Guardian Roof Systems installer. Guardian Roof Systems transform conservatories with temperature issues. View the video here https://www.youtube.com/watch?v=ScqjwHtdmxo&feature=emb_logo
If you haven't got a conservatory we can help you design a new one that will give your home an extra room for far less than an extension.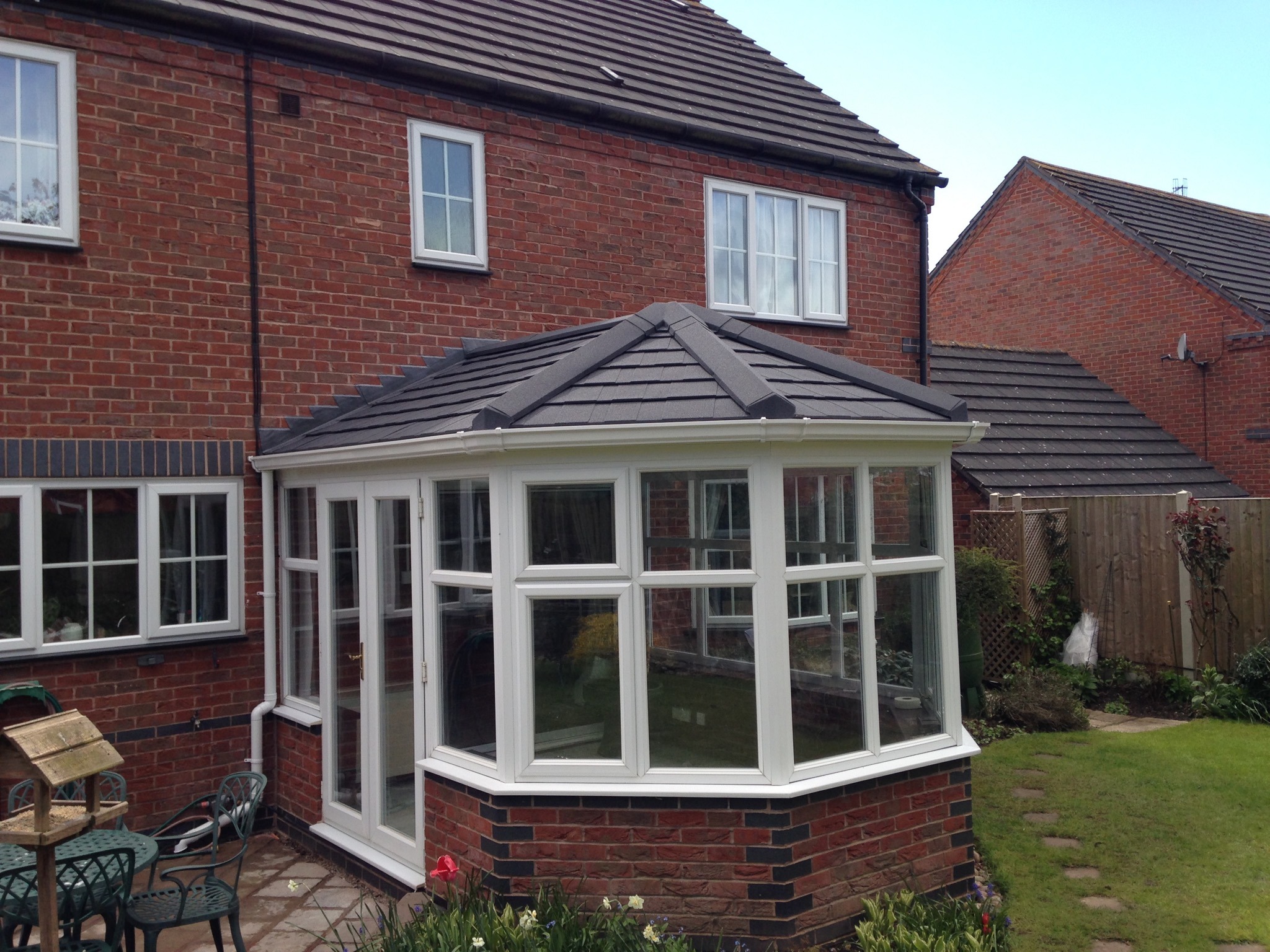 Add a porch or canopy
Porches don't usually require building permission and can be built inexpensively. Not only do they add an additional space and extra sense of security, they also look aesthetically pleasing.
Also bespoke canopies can be a lovely addition to a home.  These can be designed to compliment your home in aluminium and glass or timber and plastic.
Replace your fascias, soffits and guttering
Protect your home from bad weather and freshen up the appearance in the process by replacing fascias,soffits and guttering.
PVC is extremely long lasting and hardwearing, in addition it requires no maintenance apart from the odd clean
In conclusion we are confident you can make a huge improvement to your home without breaking the bank. Thankfully we continue to trade under strict COVID safety guidelines in order to keep our customers, staff and suppliers safe.
Contact us for advice on your next home improvement project!